Rialto Concrete Contractor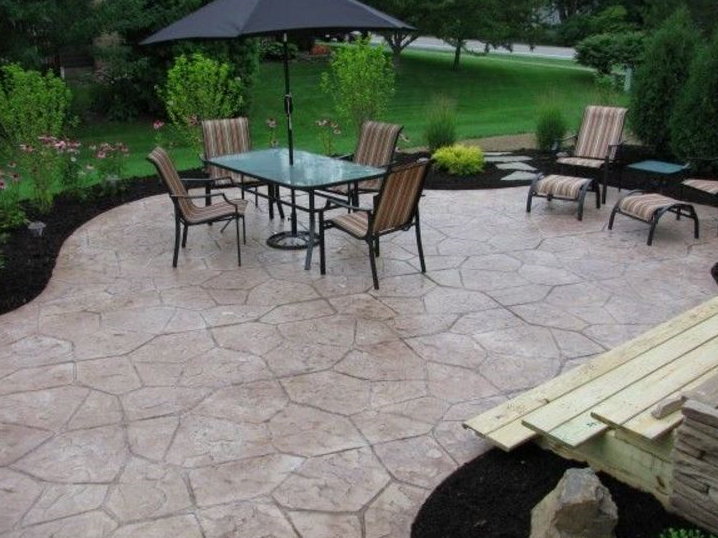 There are a lot of choices to make when you're remodeling your home, and finding the right concrete contractor is one of the most important. Not all contractors are created equal, so it's important to know what to look for when choosing one.
Rialto Concrete Co. is a premier concrete contractor in Rialto, CA, with years of experience and a reputation for quality workmanship. We specialize in all types of concrete work, from foundations and slabs to driveways and sidewalks. We take pride in our work and always strive to exceed our clients' expectations.
If you're looking for a reliable, experienced concrete contractor, call Rialto Concrete Co. today at (909) 321-6912! We'll be happy to discuss your project and provide a free estimate.
Why You Should Hire A Reputable Concrete Contractor
There are many reasons to hire a reputable concrete contractor. Here are just a few:
Concrete is durable and will last for many years, but it requires maintenance to keep it looking great. A good contractor can provide this service at an affordable cost. This ensures that your investment in quality materials pays off over time because they'll be around longer than their less expensive counterparts (which may not hold up as well).

Your home's value depends on having strong foundations so that future buyers won't have problems with settling or foundation damage during earthquakes or other natural disasters like floods and fires which can wipe out entire neighborhoods if left unchecked by competent builders like Rialto Concrete Co.. The best way to ensure your property stays safe from these events is to make sure your home's foundation and all other infrastructure are up to date and properly maintained.

A reputable concrete contractor will have a team of experienced professionals who can handle any type of job, big or small. They'll also be insured and licensed, so you don't have to worry about them damaging your property or injuring someone while working on your home.
Concrete Services We Offered In Rialto, CA
Rialto Concrete Co. offers a variety of concrete works. Here are a few of our services:
Concrete Slab Installation
Rialto Concrete Co. offers concrete slab installation that is perfect for your home's foundation or other infrastructures like driveways, sidewalks, and patios. We specialize in installing new slabs as well as fixing cracks or damage to existing ones so they look good again without costing an arm and a leg! Our team uses top-of-the-line equipment when working on these projects because we want everything done right from start to finish with no shortcuts taken along the way which means you'll have peace of mind knowing that your investment will last years down the road instead of having problems early on due it not being installed properly by someone who didn't take their time doing a job right.
Concrete Driveway Installation
A concrete driveway is a great way to improve the look and feel of your home while also increasing its value. It's also one of the most durable surfaces you can have, making it perfect for busy families or people who tend to be hard on their property.
Concrete Sidewalk Installation In Rialto, CA
Having a concrete sidewalk is not only practical, but it can also be quite attractive. It's perfect for areas where you need to walk often and helps keep your property looking neat and tidy at all times. Rialto Concrete Co. offers sidewalks that are made to last with a finish that will complement any type of home.
Concrete Patio Installation In Rialto, CA
A concrete patio is a perfect place to relax and enjoy the outdoors. It's also a great way to increase your home's value while adding some much-needed extra space.
Choose Rialto Concrete Co.
If you're looking for a quality concrete contractor in Rialto, CA, call Rialto Concrete Co. at (909) 321-6912 today! We're proud to offer our clients the best in quality workmanship and customer service. We look forward to hearing from you soon.