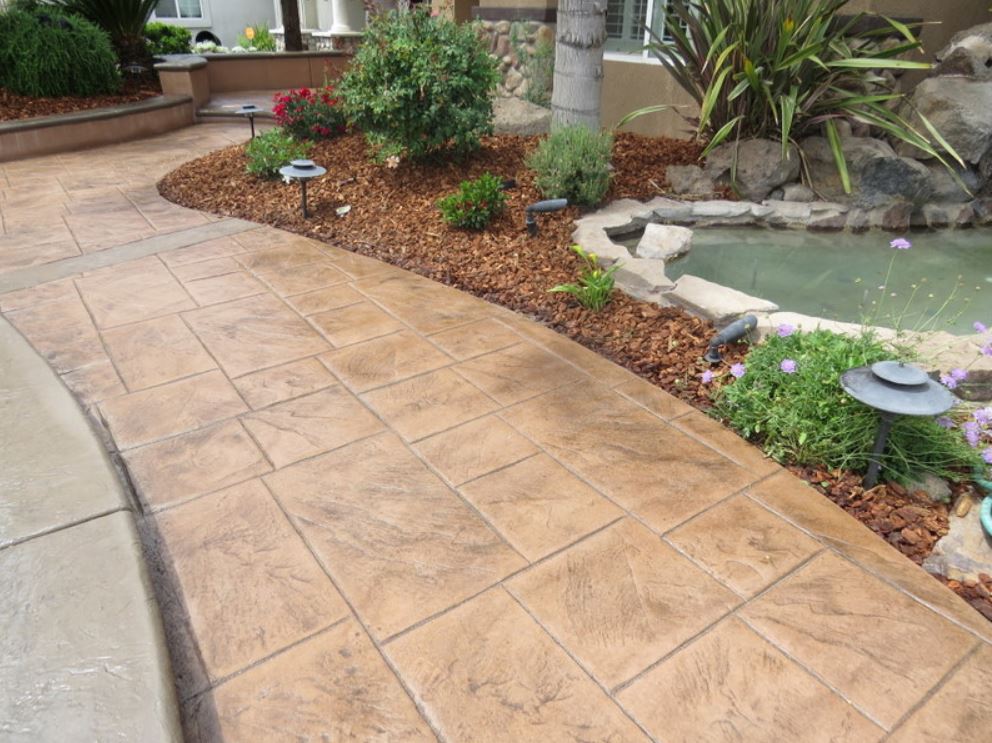 If you're like most homeowners, you take pride in your home and want to keep it looking its best. One way to enhance your home's appearance is by using stained concrete. Stained concrete can add a touch of elegance and sophistication to any room. It can also be used to create unique and interesting patterns that will set your home apart from the rest.
If you're thinking of using stained concrete in your home, look no further than Rialto Concrete Co.! We provide top-quality stained concrete services to businesses and homeowners all over Rialto, California. Our team of experienced professionals will work with you to create a beautiful stained concrete surface that will perfectly complement your home or business.
Contact us today (909) 321-6912 to learn more about our Rialto stained concrete services.
Why Choose Stained Concrete?
Stained concrete is a great way to add a touch of elegance and beauty to your home or business. It can be used in both interior and exterior applications, such as stained floors, walls, ceilings, columns, walkways, and more! The possibilities are endless with stained concrete!
A stained surface will enhance the look of any room in your house. Stained surfaces can also be combined with other materials such as tile flooring or wood wall paneling for an even greater effect on aesthetics. Our team of experienced professionals will work closely with you throughout every step of the process so that we're able to achieve exactly what it is you want out of your stained concrete project.
Is Concrete Staining a Work You can do on Your Own?
Although stained concrete may seem like something that you can do on your own, it's best to leave this task up to the professionals. We recommend hiring a stained concrete contractor who has experience with stained surfaces and knows how to work with them properly so they last longer than if done incorrectly or without proper care after installation.
Hiring professional stained concrete contractors ensures that your project will be completed correctly, efficiently, and safely! The cost of having an expert take care of all these tasks for you is far less than trying to do it yourself, which could lead to more problems down the road. It will cost even more money in repairs or replacements later down line time frame-wise, too (especially since staining should never have been attempted from the start).
Can all Kinds of Concrete be Stained?
Not all concrete surfaces can be stained. In order for a surface to be stained, it must be porous. Concrete that has been sealed or coated with a sealant cannot be stained. If you're unsure whether your concrete surface is suitable for staining, contact us, and we'll be happy to help!
Choose Rialto Concrete Co.
The stained concrete services of Rialto Concrete Co. are available throughout the city of Rialto, California, and its surrounding areas. We provide top-quality stained concrete services for both commercial businesses and residential homes with years of experience under our belt! Our team comprises highly skilled contractors who have worked on countless projects before yours. Don't worry about leaving anything out—we've got you covered from start to finish no matter what type of job entails or location may be located nearby too far away from us!
If you're looking for stained concrete services in Rialto, California, contact us today at (909) 321-6912 to learn more about how we can help with your stained surface needs. We look forward to hearing from you soon.