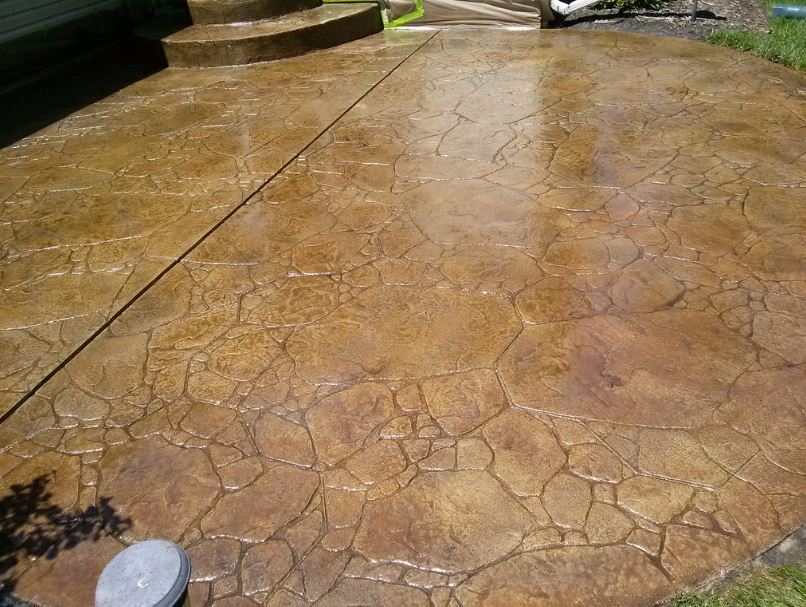 Rialto homeowners who are looking to add value and appeal to their home should consider adding a patio. A well-constructed patio can provide a space for outdoor dining, relaxing, or entertaining. Many design options are available, so it is important to work with a professional to create a patio that perfectly matches your needs and style.
If you're looking for a patio contractor in Rialto, California, look no further than Rialto Concrete Co. We have years of experience designing and constructing patios for homeowners in the area. Our team will work with you to create a patio that is perfect for your home and budget.
Give us a call at (909) 321-6912 to get free estimates.
Patio Services We Offered
We offer a variety of patio services, including:
Design Consultation –  We'll work with you to design a patio that meets your needs and aesthetic preferences.

Construction – We use high-quality materials to construct patio surfaces that are durable and long-lasting.

Materials Selection –  We offer patio designs in many materials, including concrete and stone.

Installation –  We'll install your patio quickly and efficiently, so you can start enjoying it right away.
Advantages of Patio
Here are just a few of the advantages of having a patio:
Increased Living Space
A well-designed patio can add valuable living space to your home, especially useful if you live in a small house or apartment. It can also be an excellent space for entertaining guests.
Extended Outdoor Space
Patios can extend your outdoor living space, giving you and your family more room to relax or entertain outdoors. They are perfect for hosting parties and events and spending time with loved ones on the weekends.
Increased Home Value
A patio will increase the value of your home, so it's important to choose durable and long-lasting materials. Concrete is an excellent patio material because it is extremely durable and low maintenance; it won't crack, warp, rot or deteriorate over time like other patio materials such as wood or stone may do if not properly maintained regularly. This means you'll get many years of use out of concrete patios without worrying about their condition.
Types of Patio
There are many types of patio to choose from, so it's important to decide what type of patio will best meet your needs. Here are a few popular patio types:
Concrete Patios
Concrete is a durable and low-maintenance material that can be used for patios in any climate. It comes in many colors and styles, so you can find the perfect one to match your home.
Stone Patios
Stone patios are beautiful and elegant, and they add value to your home. However, they require more maintenance than other patio materials.
Wooden Patios
Wooden patios are a popular choice because they are affordable and easy to install. They also have a natural look that many homeowners prefer. However, wooden patio materials will need regular maintenance if you want them to last for years.
Paver Patios
Paver patios offer a wide range of design options, from simple concrete pavers in solid colors or patterns to custom-made stone patio slabs that look like real stones without added weight and cost. They're also durable enough for any climate — even extreme heat during summer months won't warp or crack your patio's surface material over time!
Contact Rialto Concrete Co. for Patio Services in Rialto, California
Rialto Concrete Co. has provided patio services to homeowners in the area for many years. We offer a variety of patio construction and design options perfect for any home or budget. Our team is committed to providing high-quality patios at affordable prices, so you can have more time with your family and less worry about maintenance costs over time. 
Contact us today at (909) 321-6912 for more information on our patio services.